Edge: Ecco la Top 100 dei migliori giochi degli ultimi 30 anni, The Legend of Zelda: Breath of the Wild in 1° posizione!
La storica rivista britannica Edge, in occasione del suo 30° anniversario, ha deciso di stilare nell'ultimo numero la classifica dei 100 migliori giochi usciti negli ultimi 30 anni.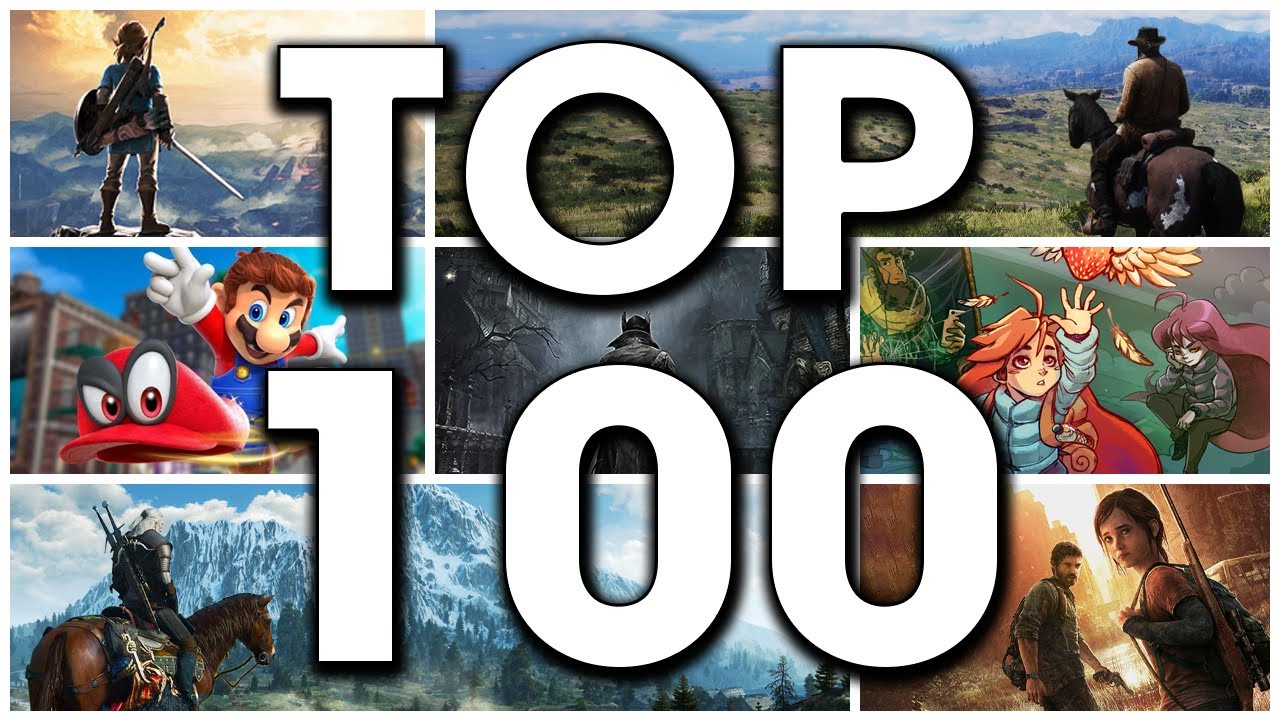 La top 100 dei migliori videogiochi usciti negli ultimi 30 anni (dal 1993 al 2023) è stata stilata dalla rivista Edge sommando i voti della propria redazione a quelli di oltre cento sviluppatori internazionali.
Di seguito vi lasciamo la classifica completa:
The Legend of Zelda: Breath of the Wild
Dark Souls
Super Mario 64
The Legend of Zelda: Ocarina of Time
Resident Evil 4
Halo: Combat Evolved
Half-Life 2
Portal
Elden Ring
Doom
Super Mario Galaxy
Bloodborne
Minecraft
Final Fantasy VII
The Last of Us
Deus Ex
Shadow of the Colossus
Grand Theft Auto III
Outer Wilds
The Legend of Zelda: Tears of the Kingdom
Bioshock
Portal 2
The Witcher 3: Wild Hunt
Goldeneye 007
Metal Gear Solid
The Elder Scrolls V: Skyrim
Super Metroid
Red Dead Redemption 2
Tetris Effect
Half-Life
World of Warcraft
Disco Elyisium
Journey
Spelunky
Metroid Prime
Slay the Spire
Hades
Return of The Obra Dinn
Street Fighter II Turbo
Dishonored 2
Super Mario Odyssey
Hollow Knight
What Remains of Edith Finch
Civilization II
Into the Breach
Pokémon Rosso/Blu
Metal Gear Solid V: The Phantom Pain
Mass Effect 2
Quake
Grand Theft Auto V
Ico
Inside
Call of Duty 4: Modern Warfare
Mario Kart 8
Castlevania: Symphony of The Night
Rez
Hitman (2016)
The Witness
Advance Wars
Xcom: Enemy Unknown
Red Dead Redemption
X-Com: UFO Defense
Shenmue
Halo 3
Sekiro: Shadows Die Twice
Star Wars: Knights of the Old Republic
Chrono Trigger
Baldur's Gate II: Shadows of Amn
Silent Hill 2
The Last of Us: Parte II
Resident Evil
Mario Kart 64
The Last Guardian
Demon's Souls
Katamari Damacy
Immortality
Bayonetta
Fortnite
Tomb Raider
Street Fighter IV
Super Mario Galaxy 2
Metal Gear Solid 3: Snake Eater
Uncharted 2: Among Thieves
The Elder Scrolls III: Morrowind
Thief: The Dark Project
Half-Life: Alyx
The Legend of Zelda: Wind Waker
Fallout 3
System Shock
Papers, Please
Team Fortress 2
Fez
Yakuza 0
The Sims
Outrun 2006: Coast 2 Coast
Persona 5
God of War (2018)
Starcraft
Warioware, Inc: Mega Microgames
Kentucky Route Zero